14 Apr

The new 2021 collection from Hauck is here and we couldn't be more excited to share with you some of their great products from this new collection. This collection is for everyone! Hauck have been making babies and their parents happy for more than 90 years producing top-quality German products.

In this year's collection, we meet new products and designs according to the latest trends that will surely be loved by everyone.
Discover the world while out and about
The new range of strollers features elegant and modern designs made of the best quality materials, high-end leather handles and UV Protection fabrics (SPF 50+). Our top favourite is the new Vision X. This model surely ticks all the boxes. Featuring a light aluminium frame which comes in a choice of 2 colours (black or silver), one hand compact fold, all terrain puncture proof wheels with all round wheel suspensions and a large shopping basket. The sport seat unit is made of softly padded melange fabrics and can be installed both forward and parent facing. For relaxing and sleeping, the backrest can be fully reclined and for hot, sunny days, the canopy can be fully adjusted, also including a mesh window for better air circulation.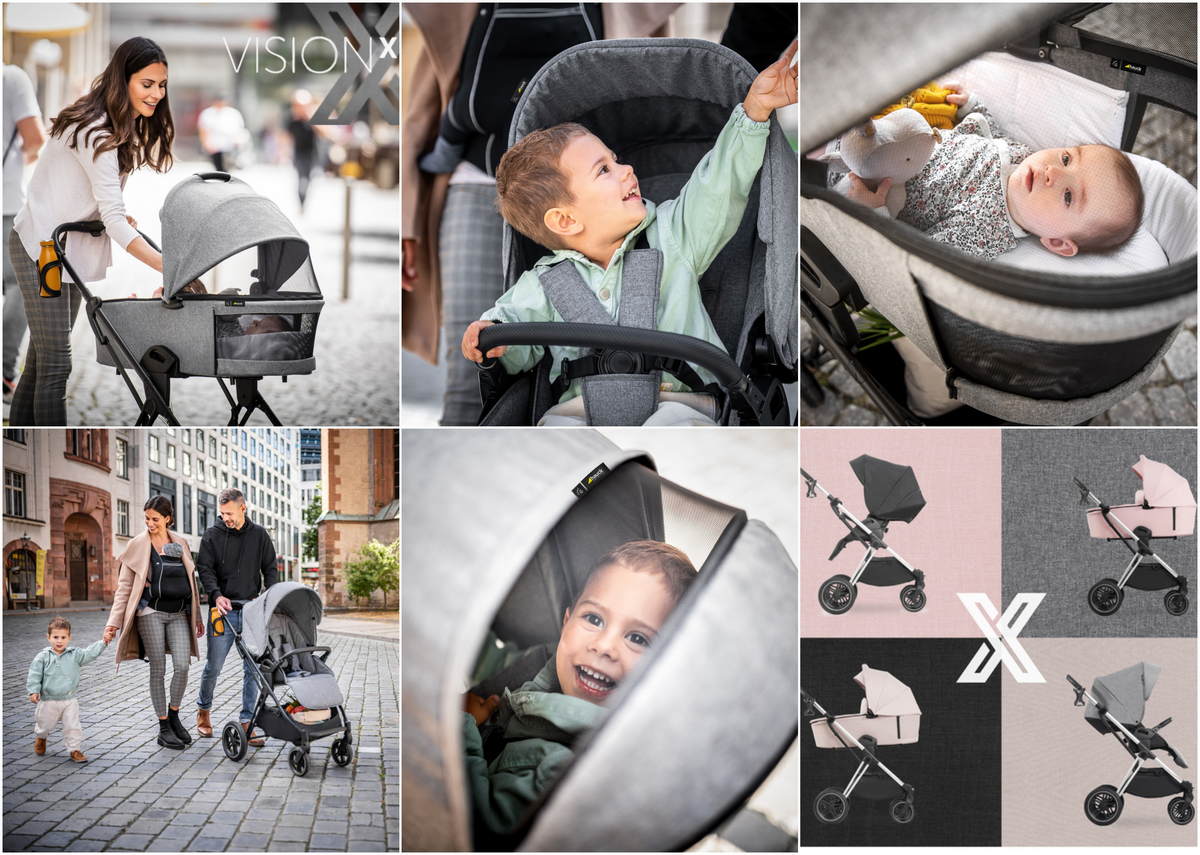 Our best-selling stroller in 2020 is back in stock with a new name. The new & improved Eagles 4S is now called Colibri. This is a super lightweight, reversible stroller weighing 6.9Kg only. This stroller can be easily carried over the shoulder when folded, which by the way, folds compact in literally seconds. The new features include UV protection melange fabrics (SPF 50+), leather handles and our favourite, a height adjustable canopy - meaning that the canopy can be adjusted while little ones are growing to offer better headroom.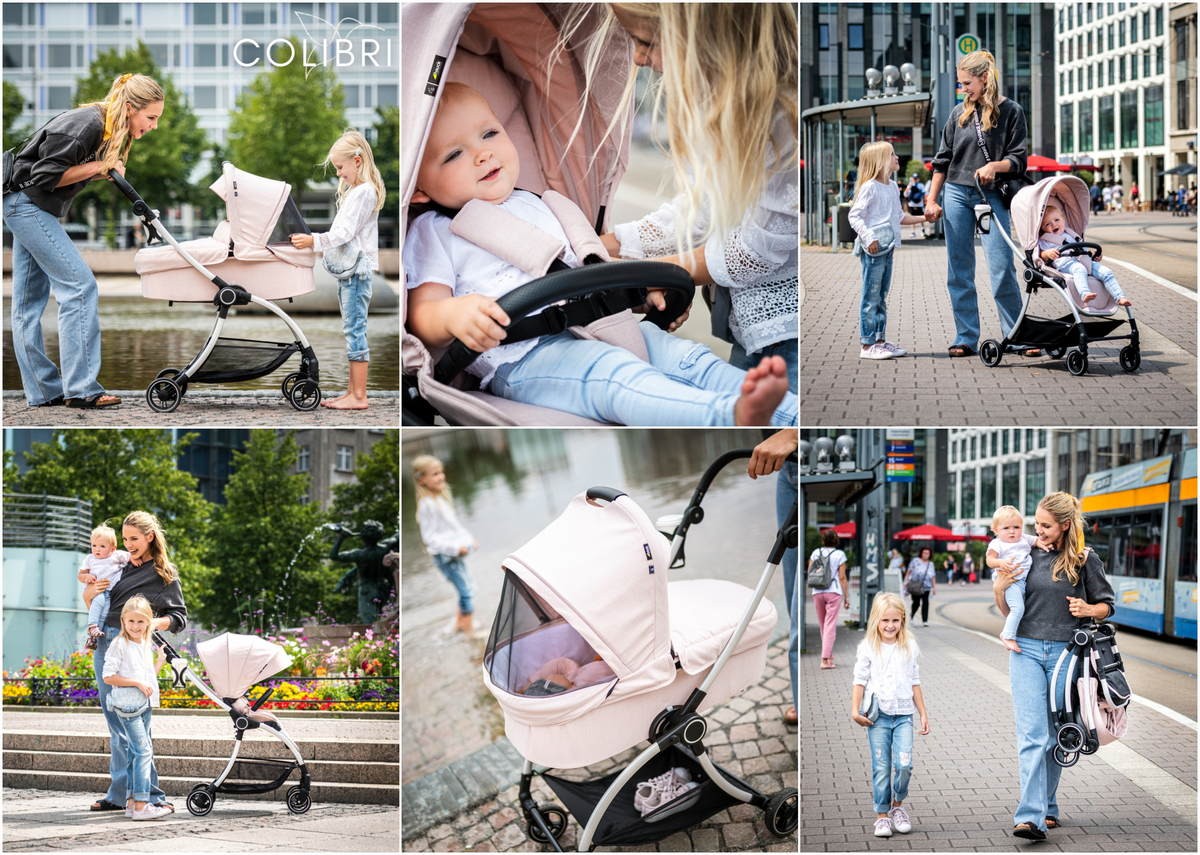 Vision X and Colibri offer the choice of purchasing the premium pram and carseat to be used as a complete travel system from birth. Both prams feature soft carry handles for comfortable and practical transport, UV protection melange fabrics with mesh windows for air circulation on hot days and padded, breathable foam mattress - perfect for overnight sleeping.
The two carseat options include the Comfort Fix Carseat which can be used from birth up to 13kg or the Select Baby Carseat which is an iSize carseat used from birth up to a body length of 85cm - which can be used much longer than any traditional car seat. This carseat features excellent side impact protection and support for newborns thanks to its multi-layer padded fabrics. Both carseats can be installed in a vehicle using a 3-point safety belt or attached on the compatible ISOFIX Base.
The Select Baby ISOFIX Base is also compatible with the Select Kids Carseat. This car seat can be installed rear-facing up to a body height of 105cm (approximately 4 years of age). Keep in mind that children are safest in a car seat when placed in a rear-facing position. The iPro Kids car seat can also be placed forward-facing from a body size of 76cm.
The popular Lift Up 4 also changed its name to Uptown keeping the same great features: wide padded seat, telescopic parent handle, large extendable canopy and a large shopping basket. The new features include UV protection melange fabrics (SPF 50+) available in a choice of 4 colours, leather parent handle & front bumper bar and puncture proof all-terrain wheels with all round wheel suspensions. These new features are also found in the new Rapid 3R and Rapid 4R strollers and travel system models.
All the strollers mentioned above can be used from birth up to 25Kg.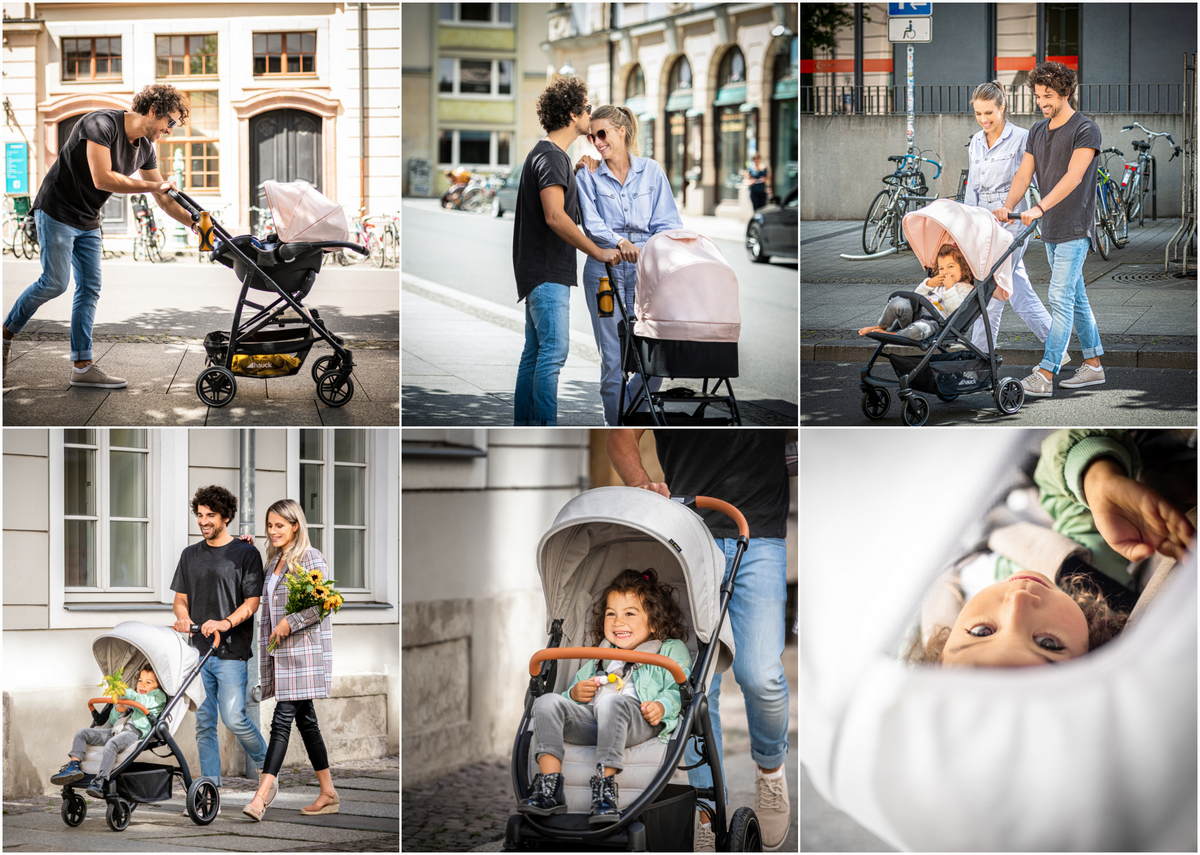 We also welcomed a new addition to our vast range of travel systems which is the new Pacific 4. This system comes complete with a reversible stroller seat unit, converting from pram to stroller mode in seconds. A group 0+ carseat, matching foot cover, insect net and rain cover are also included.
If you plan to travel light, the new Swift X stroller is perfect. Thanks to its one-hand fold, the Swift X folds compact in seconds, tucking neatly in car boots. Featuring a full lie-back seat unit suitable from birth, UV protection fabrics (SPF 50+) and a large shopping basket. The wheels may be small but they are mighty! Made of puncture proof rubber suitable for any surface with all round wheel suspension for smoother rides when out and about. The Swift X stroller allows you to create your own look thanks to the separately available switch canopies - available soon in a range of vibrant, elegant and fun designs.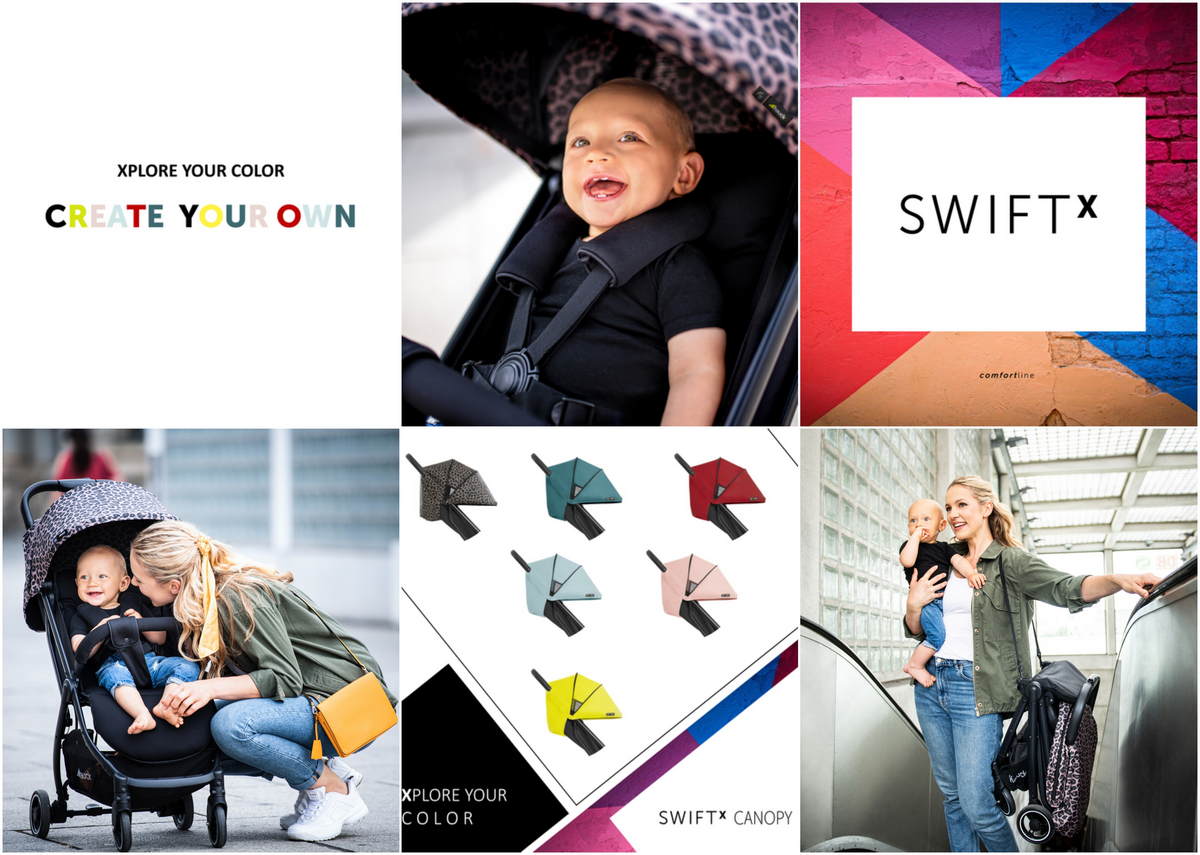 Indoor fun!
For newborns, we meet the new Face to Me 2 co-sleeper. This can be used as a bassinet during the day and a co-sleeper at night, attached to the parent's bed. Face to Me 2 features a reflux position that helps ease babies to a better sleep, mesh fabrics for air circulation and a breathable comfortable mattress. Also features multi-height positions adapting to any bed. This co-sleeper also folds flat and compact, perfect for storage and to be transported with ease.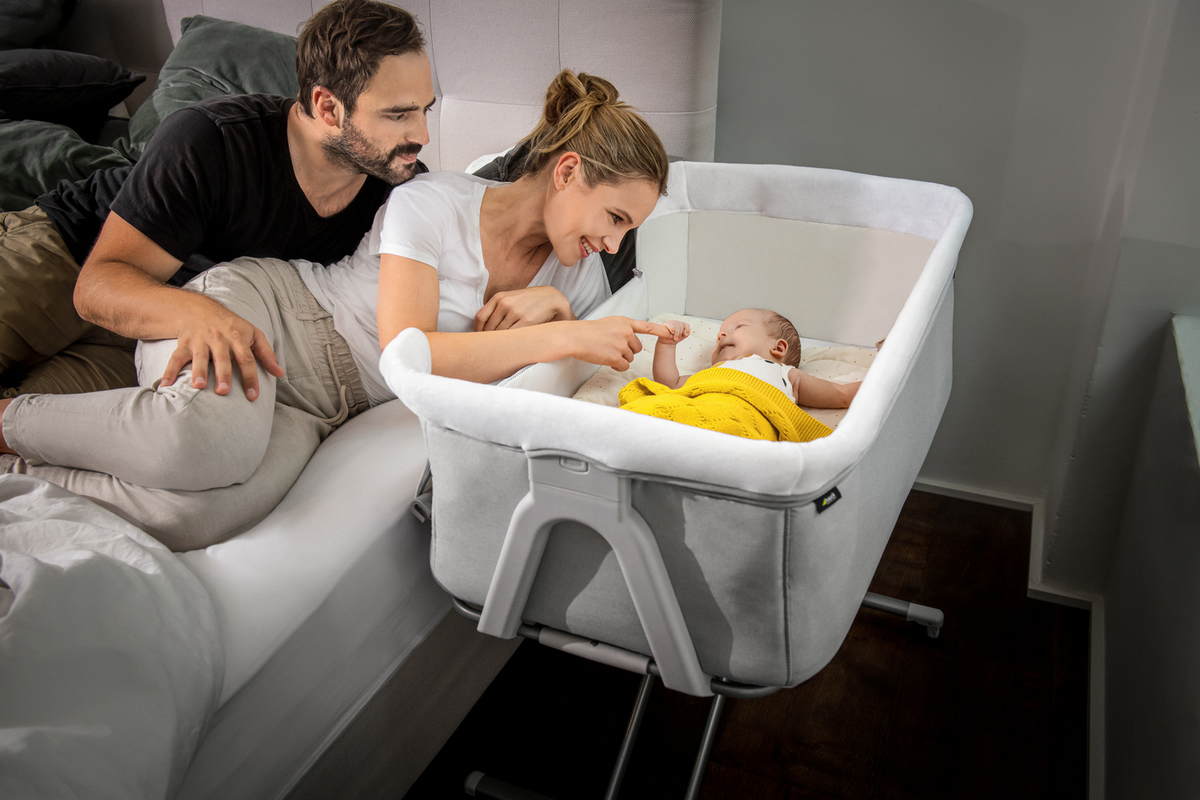 In this year's collection Hauck have come up with new Nordic design which can be found across their range of bouncers, highchairs and travel cots. Loved by so many parents, the popular Sit n Relax is a very practical highchair combination which also includes a relaxer for newborns. The relaxer comes complete with hanging toys and rocking bars to be transformed into a rocker. Both units feature multi-reclining positions and are attached to a base with 7 height adjustments.

The range of travel cots offer various options such as the Sleep n Play Center which comes complete with a changing mat and an elevated lying area for newborns that can be removed once the baby is bigger. The Dream n Play Plus travel cots are a fantastic play area for toddlers as they have a side opening for toddlers to go in and out. If you are limited in space, the Play n Relax Square travel cot is perfect for you! This has the same great features as the other travel cots, offering loads of hours of playtime while taking less space. Practical right?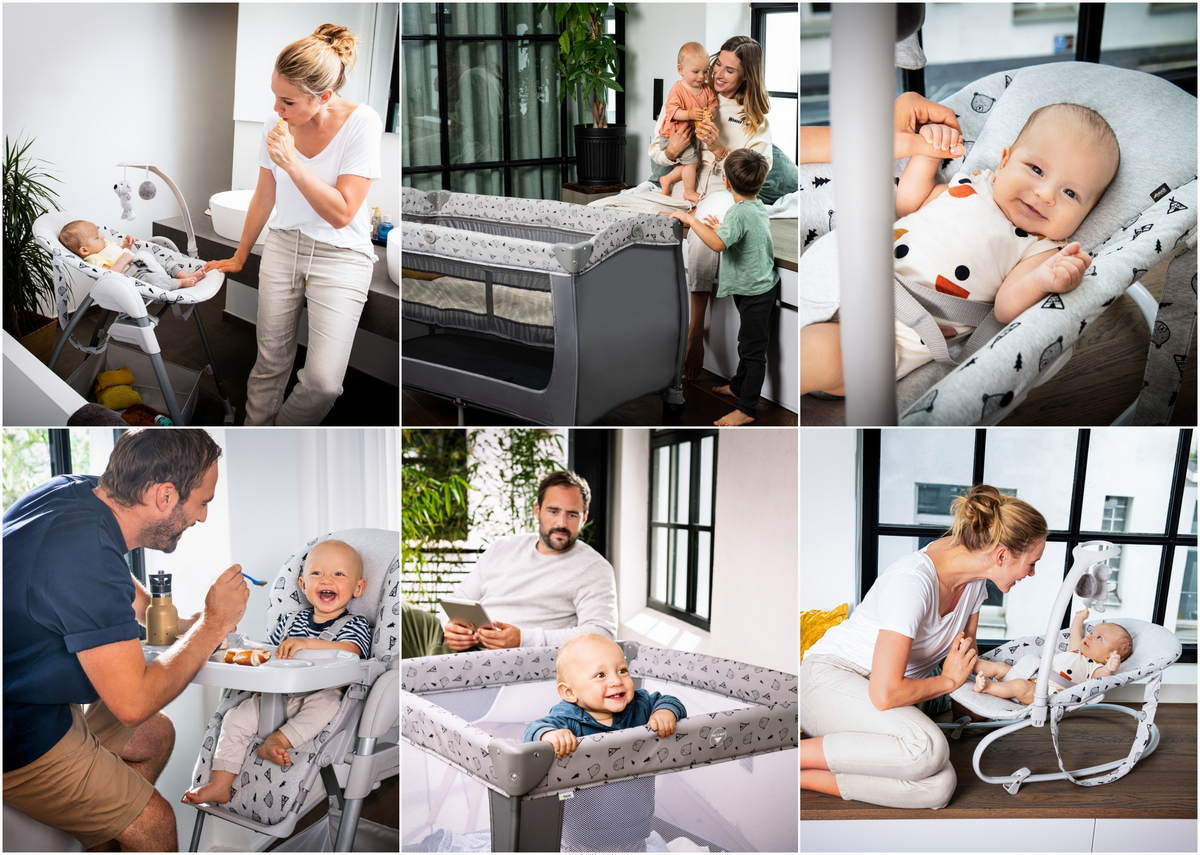 All time favourites
Our all time favourite products by Hauck are also available in stock in different ranges. Such as the Beta+ Wooden Highchair which comes in two wooden shades. This highchair is ideal for all the family - suitable for babies from 6 months and adults weighing up to 90kg! The popular Jump Around jumper keeps little ones entertained and busy. Featuring a fully rotating padded seat unit for all around play and lots of interesting moving toys with sounds and lights to help babies with co-ordination while playing. Also features a multi-height level frame to suit growing babies.
Hauck's indoor essentials are also available including a vast range of safety gates & safety products and outdoor essentials such as changing bags and baby carriers.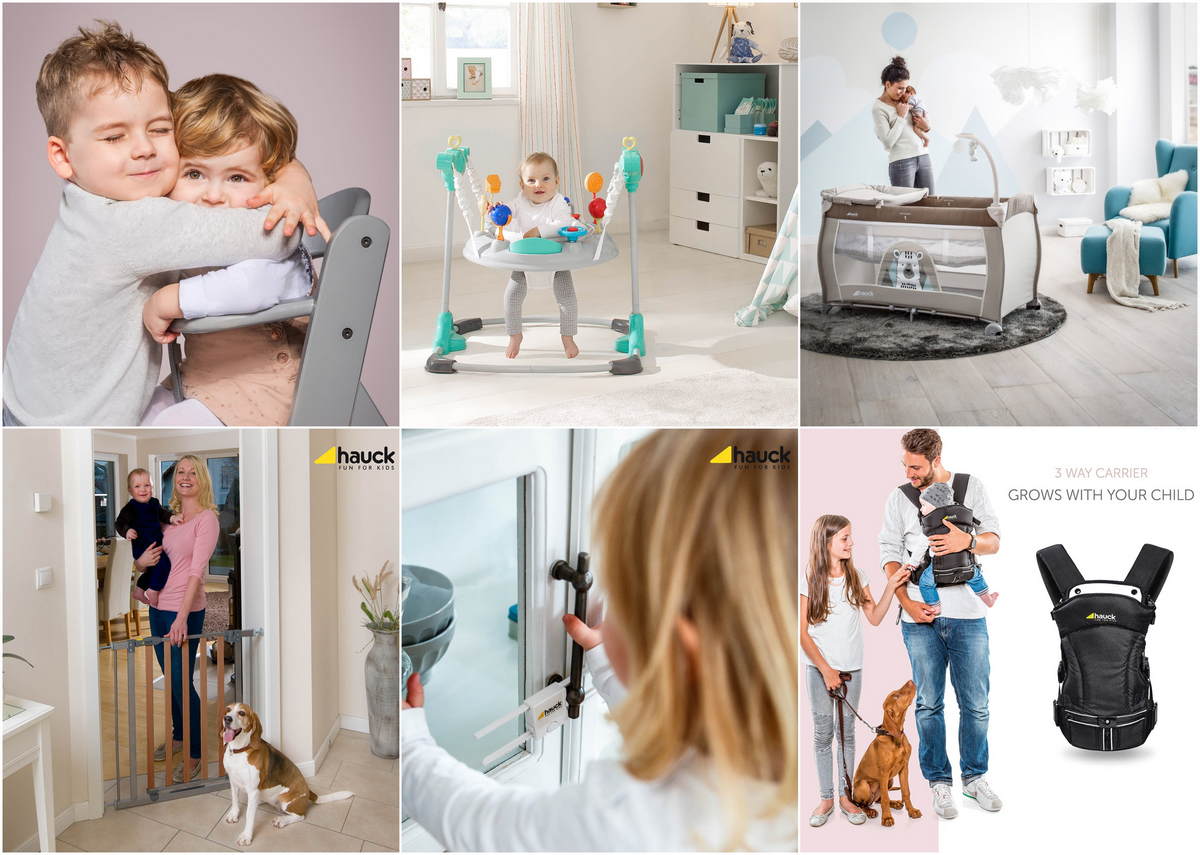 Click here to discover all the highlights of the new Hauck 2020 Collection!