10 Dec
Posted By
0 Comment(s)
361 View(s)
Tips
Let little imaginations ride free with one of our best-friends! Guaranteed to gallop gleefully into any playroom, bedroom or living area. Our rocking animals are a great gift for your little one's first Christmas! Our Little Bird Told Me and Nattou rockers are made of softest velour body that provide the comfiest adventure for little riders; also featuring a sturdy wooden frame, built for years of riding around. These rockers help young toddlers to strengthen their upper body and excercise balancing and muscle strength.
Rockers are a popular gift for little ones during Christmas time! They make a beautiful nursery decoration. Rocking animals come in different sizes so it is very important to keep the child's age in mind when choosing the rocker. Some models available are suitable from 9 months+ and others are suitable from 12 months+. Although you may think that the smaller rockers do not last very long, these rocking animals may even last up to 2-3 years old!
Our Nattou rockers feature a seat with a 3-point safety belt, ensuring safe playtime for your little ones. Various characters to choose from which are surely very appealing to you and your baby. Range varies from a selection of dogs, giraffes, penguins, donkeys, unicorns and other animals! All Nattou rockers are also part of the cutest collections ranging from small plush toys to rattles, matching bedding sets, nursery decorations and more!
Here are some of the cutest rocking animals from Nattou: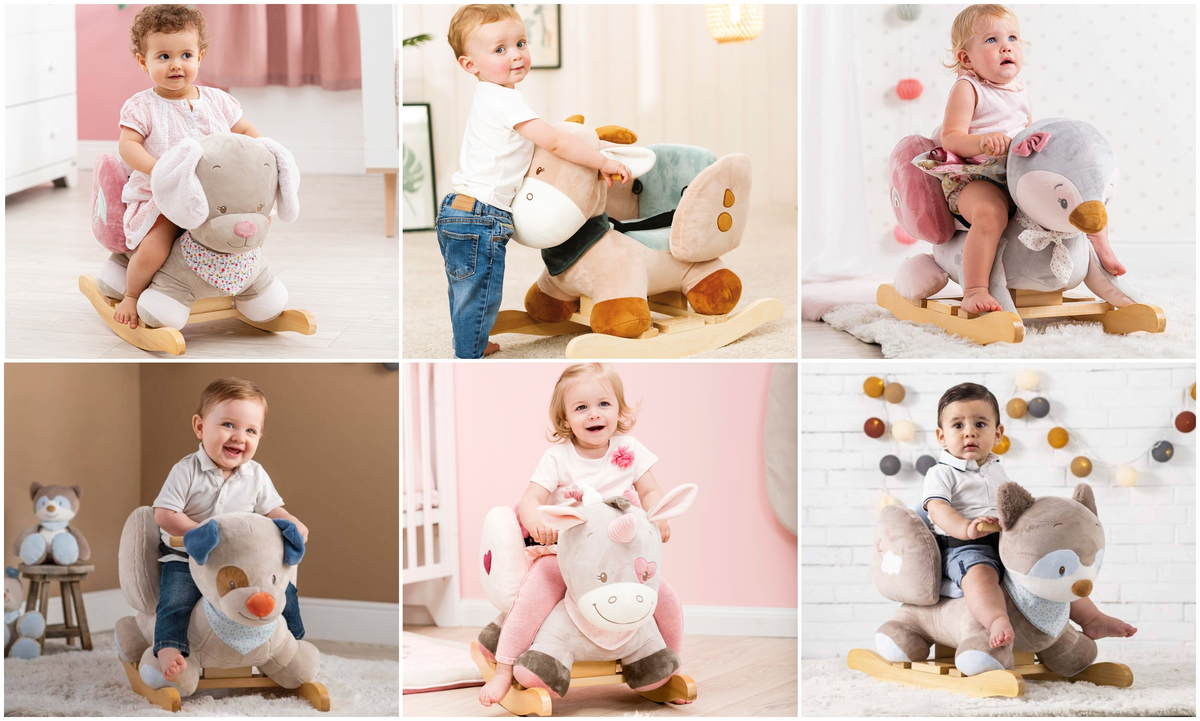 The Little Bird Told Me rockers are made of great quality and sustainable materials. All the horses' manes and tails feature a scrunchy texture to stimulate sensory development of touch and sound in little ones. Each horse (except for some animals) include a cuddly plush toy which is also a rattle. All designs chosen in the Little Bird Told Me collection will surely look stunning in any nursery or playroom. These rocking horses come packed in a beautiful gift box.
Here are some of the beautiful rocking horses from the Little Bird Told Me collection: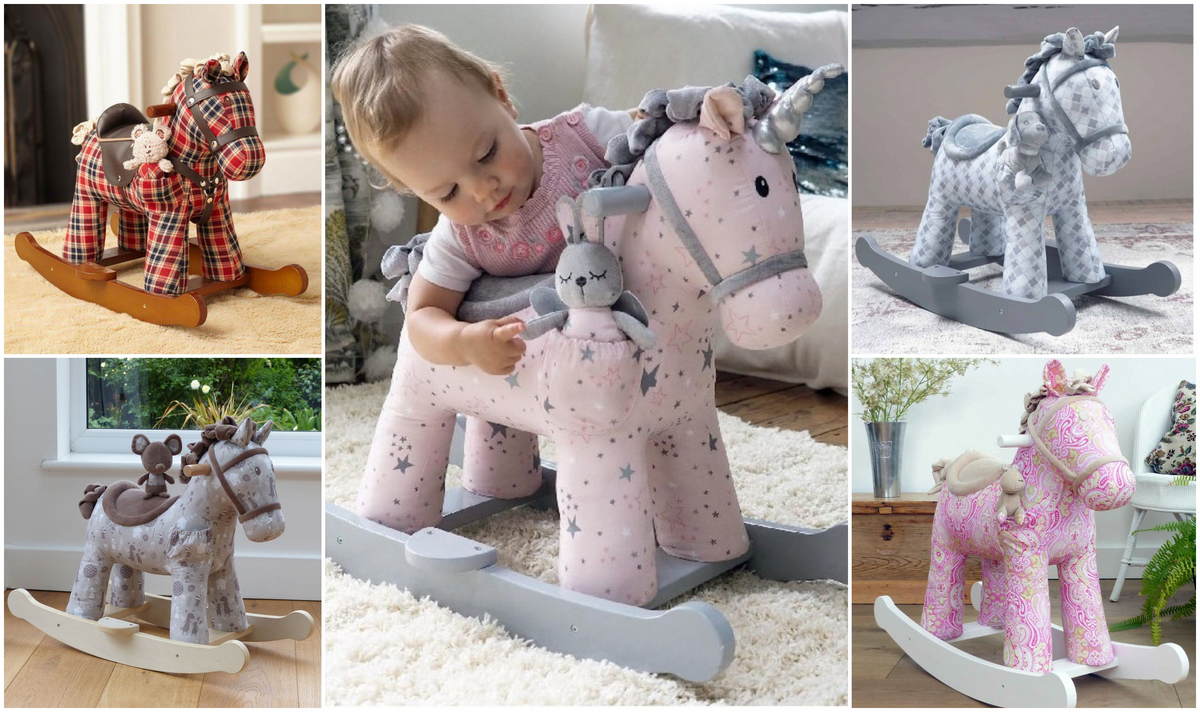 Here are some of the cutest rocking animals from the Little Bird Told Me collection: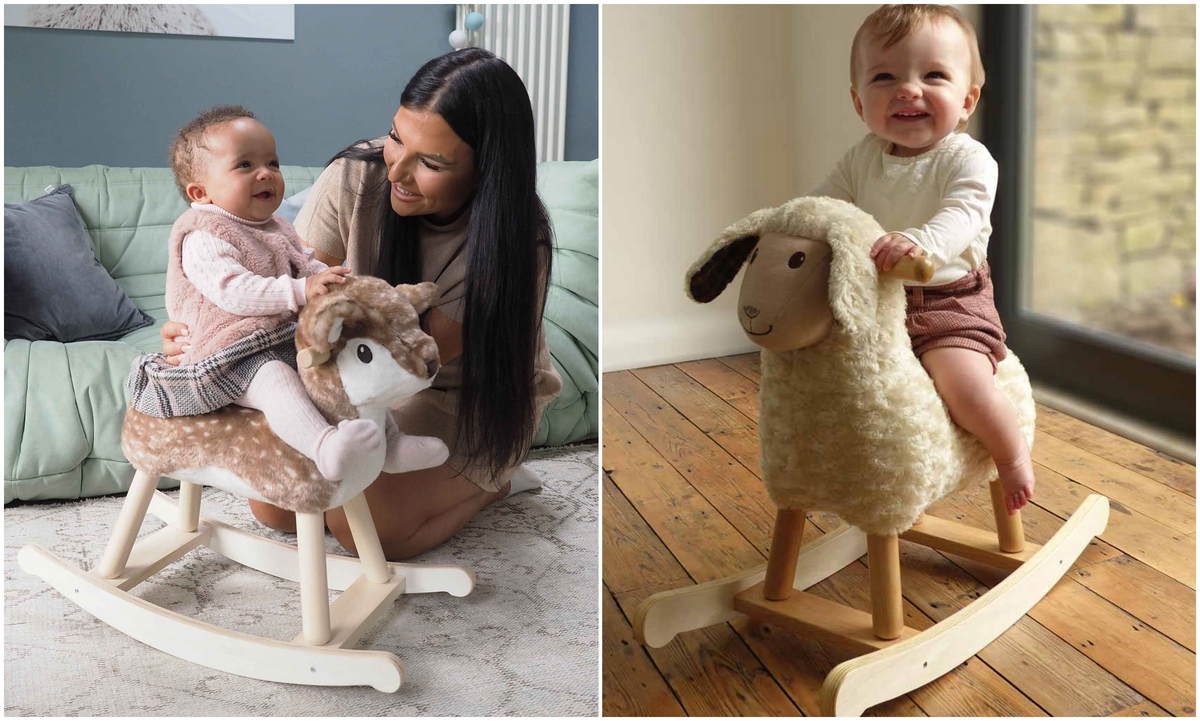 Our stable is full of horses and animals, waiting for your little ones! Benefit from a 10% discount on all Nattou & Little Bird Told Me rockers and ride-ons during the month of December!

Booking is highly recommended as limited quantities are available.
Discover the cutest collection of rocking horses: