07 Apr

We've got news - Kio Kids is now in Malta!
KioKids is a Spanish brand with years of experience in the baby industry. All the toys, accessories and products are specially designed to adapt for today's parents and babies while ensuring maximum quality and compliance with all safety standards. KioKids has it all - from safety to feeding accessories, grooming & bath time essentials to playtime, nursery decorations, nightlights, gifts and so much more!
Here's a sneak peek of some of the KioKids products.
SAFETY
Creating a safe home for your little ones is very important! KioKids have designed a range of indoor and outdoor safety products such as the Kiokids Car Seat Clip which allows the carseat straps to always be in the correct position, preventing little ones from slipping their arms out of their car seat harness. Using this clip, parents can put their mind at rest while driving around with their little ones.
KioKids have specifically designed a range Baby Pillows to prevent flat head syndrome in newborn babies thanks to their adequate thickness and central cavity to avoid pressure on the skull.
Baby making his first steps? Why not invest in the KioKids Helmet to prevent little one's head from bumps?

KioKids have also designed a range of bath time safety products such as the KioKids Shower Cap which prevents shampoo and water from entering little ones' eyes and ears. The Bath Thermometers are also a must-have as they indicate the ideal temperature of water for babies and children. These thermometers can also be used to monitor the temperature in the baby's room.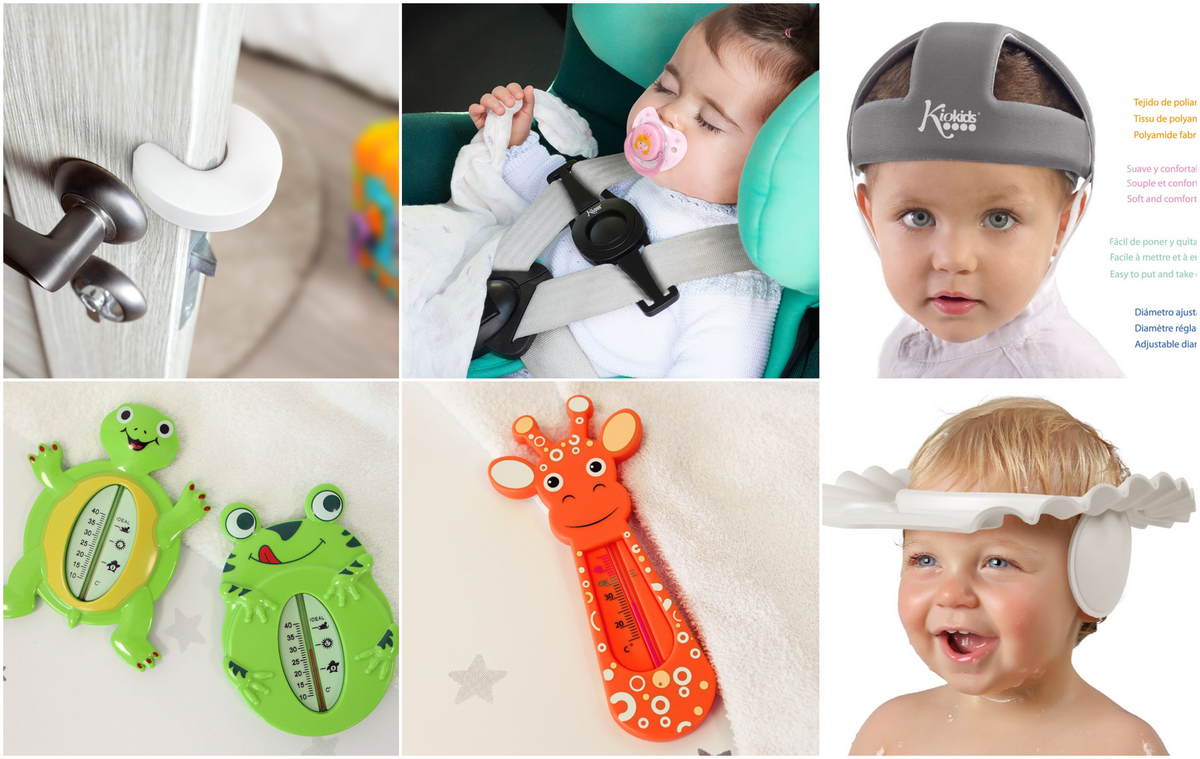 FEEDING ACCESSORIES
This is our favourite category! We are in love with the gorgeous soft Nordic matching designs and colours.
Baby's teeth are important for solid foods, to learn to talk and more. Teething can be a very frustrating phase for parents and their little ones! The Kiokids Water-filled Teethers can be placed in the refrigerator to cool and help to relieve swollen and tender gums.

Babies are introduced to different foods at around the age of 6 months. Having all the essential feeding accessories helps to reduce the stress that comes with this milestone. Kiokids have designed a range of matching feeding products such as the 5Pc Feeding Sets consisting of baby's first bowl, plate, tumbler, fork and spoon. The popular 360 Trainer & Sippy Cups prepare little ones to start drinking independently. The silicone membrane allows the child to drink from any point of the rim, as they would from an adult cup, without the need for a mouthpiece.
The Kiokids range of bibs is waterproof, comfortable, adjustable and easy to wash. Comes in a choice of designs and colours. This range of bibs consists of Silicon Roll Up Bibs, Plastic Bibs or Long Sleeved Plastic Bibs to disposable portable bibs - perfect for independent feeding or crafts.
When out and about the 2 in1 UV Sterilizer is definitely a must-have as it sterilizes baby's soothers and bottle teats, eliminating 99.9% of germs, viruses and bacteria in just 2 minutes without using any chemical agents. The Kiokids Water & Food Flasks are also important as they are extremely effective at maintaining their temperature thanks to their double stainless steel wall. The food flasks also feature a dual compartment and a carry handle ideal for carrying warm and cool foods.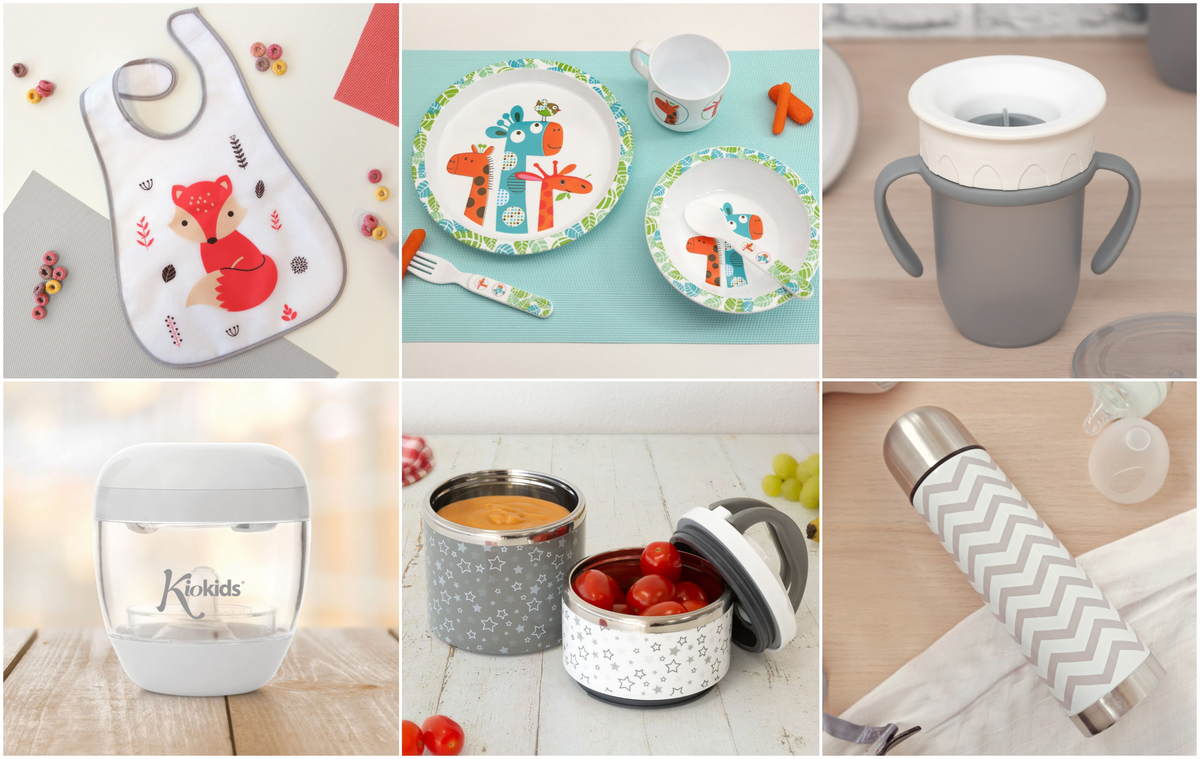 BATH TIME ACCESSORIES
Bath time is fun time! KioKids have a variety of soft, natural sponges to wash your little ones. For toddlers, the KioKids Bath Seat is definitely a must-have! It has a lightly padded seat unit to offer comfort including 5 suction cups for safety and stability. The seat unit also has a heat detector which changes colour if the water it too hot for little ones. No bath is complete without the traditional rubber ducky. That is why KioKids have a range of bath animals to splash around with your little ones during bath time!
They may not know it, but babies need grooming too! Which is why KioKids offer a variety of grooming essential products from complete grooming kits and oral hygiene products.

NURSERY DECORATIONS & NIGHTLIGHTS
KioKids have also created a range of products to complete your little's ones nursery. From cushions to plush toy projectors to string lights and wall mounted nightlights.
These also make the perfect gift!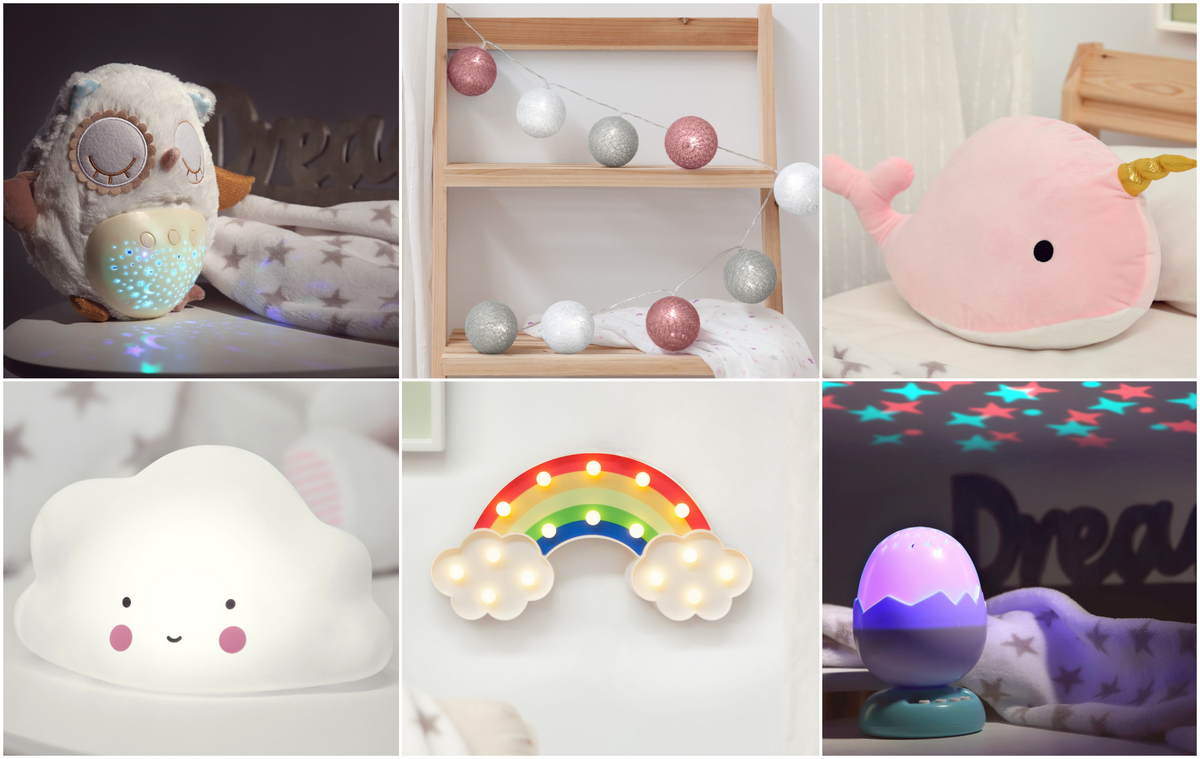 OUTING ESSENTIALS
KioKids produce a vast range of outing accessories from stroller organizers to keep your little ones' toys and bottles handy to pram hooks to attach your shopping bags. For small babies, they have also created carseat and stroller reducers to offer more support and keep their head stable.
A baby carrier is the best way to explore the world with mummy & daddy - feeling secure and cosy at the same time. The KioKids Ergonomic Baby Carrier is made of 100% cotton that give its softness and breathability in fabrics. This carrier adjust perfectly to the baby's body, respecting their natural position, while adapting to the adult's body - distributing the weight evenly between the shoulders, hips and back. It is super practical as it allows mothers to breastfeed comfortably.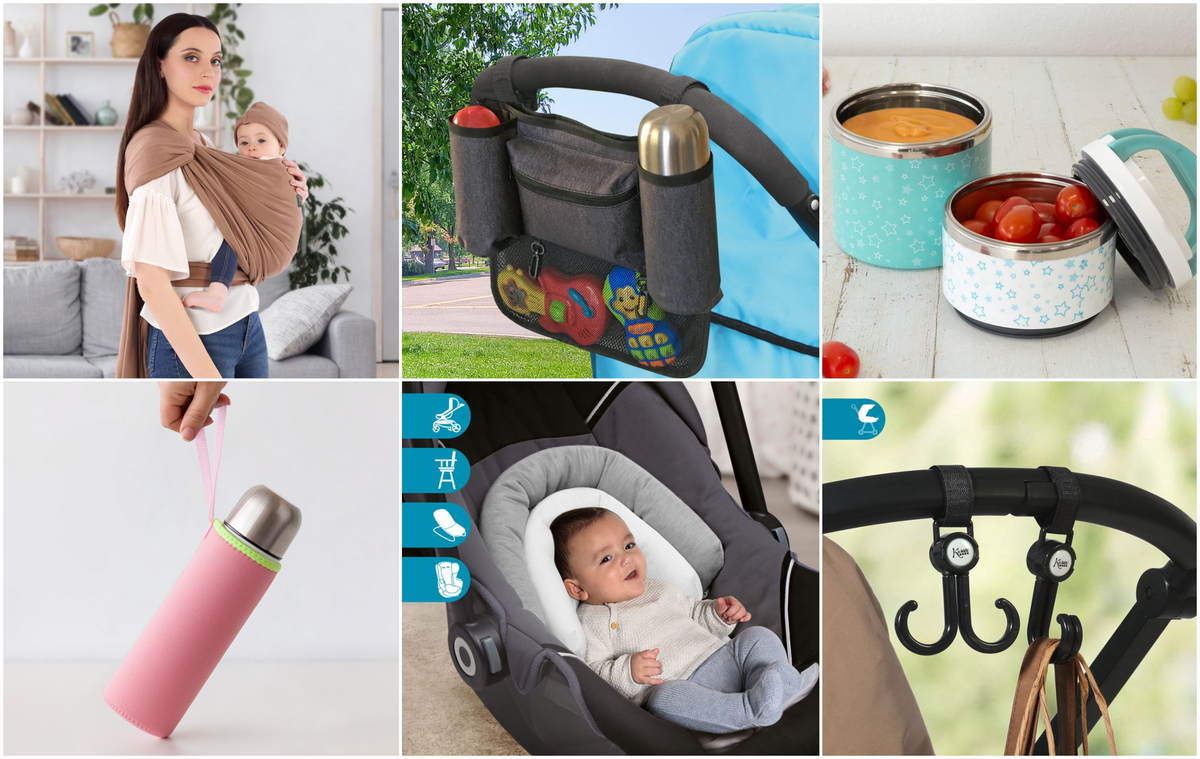 PLAYTIME
From an early age, activity toys make an important part in children's development from physical to mental aspects as they combine educational values with lots of fun. The KioKids activity toys are colourful to ensure engagement while also stimulate children's senses. Good activity toys help children to learn fundamental skills such as colour recognition, music appreciation, letters, numbers, communication skills and more.
KioKids offer a a vast range of activity toys for all ages such as soft plush toys and multi-sensory playmats for young babies, to fun, musical educational toys for toddlers.
Playing in a safe environment is important! That is why KioKids have also created large foam puzzle mats which insulate both from shocks and from the temperature of the floor. These puzzle mats are also covered with a carpet which compliments any room in your house.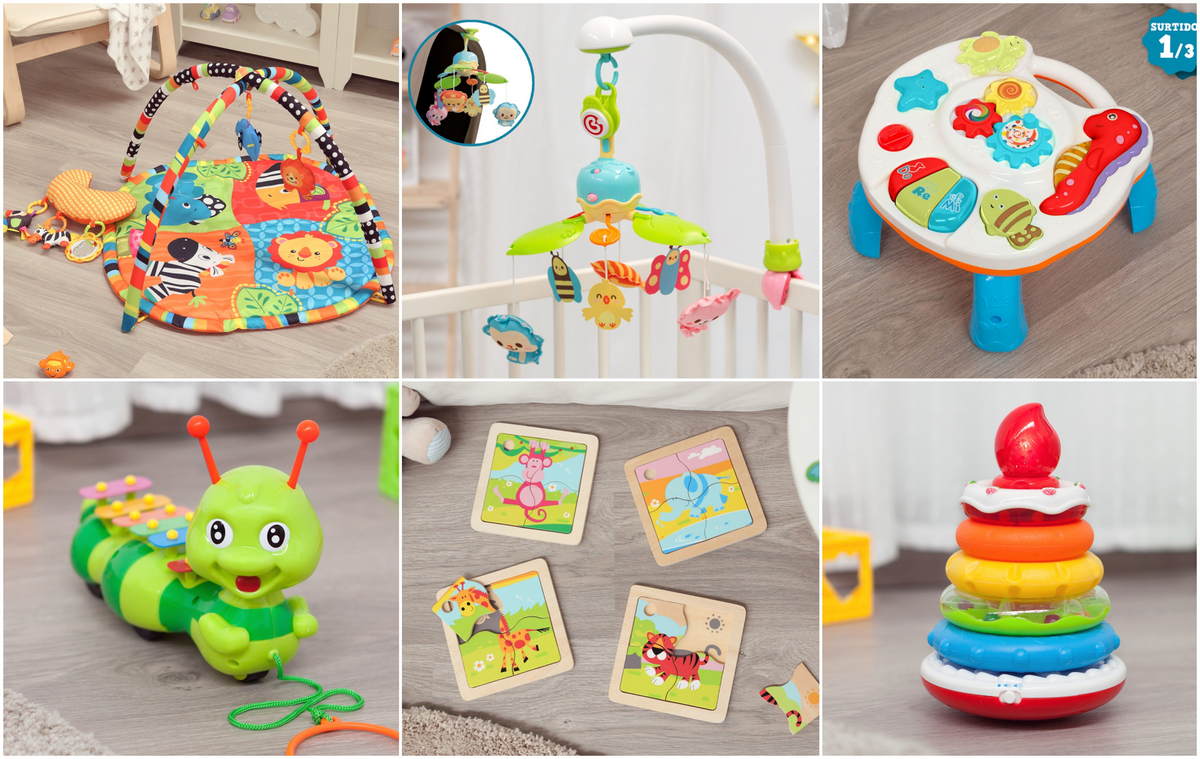 Ready to shop? Click here to discover the full range of KioKids products!