04 Feb

Posted By
0 Comment(s)
1188 View(s)
Tips
Baby monitors are definitely a must-have for every new parent! They are one of the most useful baby gadgets available keeping the safety of your baby in mind. To be able to adapt to parenthood easily, technology has found out ways to help you. A baby monitor puts your mind at rest and helps you comfort your baby immediately, especially in the middle of the night when your little one wakes up crying.

Baby monitors come in a variety of features which can be really helpful for new parents. You might get overwhelmed with the different models available on the market, which is why we are dedicating this blog to answer the most frequently asked questions!
When should you start using baby monitors?
A baby monitor can be used from any age. Baby monitors help new parents to sleep peacefully. All our baby monitors have a voice activation feature which switches on the monitor as soon as it detects sound. They also have a 2-way communication, allowing parents to also talk back to their baby. This will allow parents to do daily tasks without worrying about their little ones.
What are the different types of baby monitors?
Sound Monitors
Sound monitors include a baby unit and a parent unit. The Alecto Sound Monitors notify you immediately if your baby cries and also feature sound level lights. Thanks to their 2-way communication you will be able to speak to your baby through the parent unit by simply holding the "talk" button. Our Alecto monitors also include built-in nightlights, lullabies & nature sounds to soothe your little ones to sleep.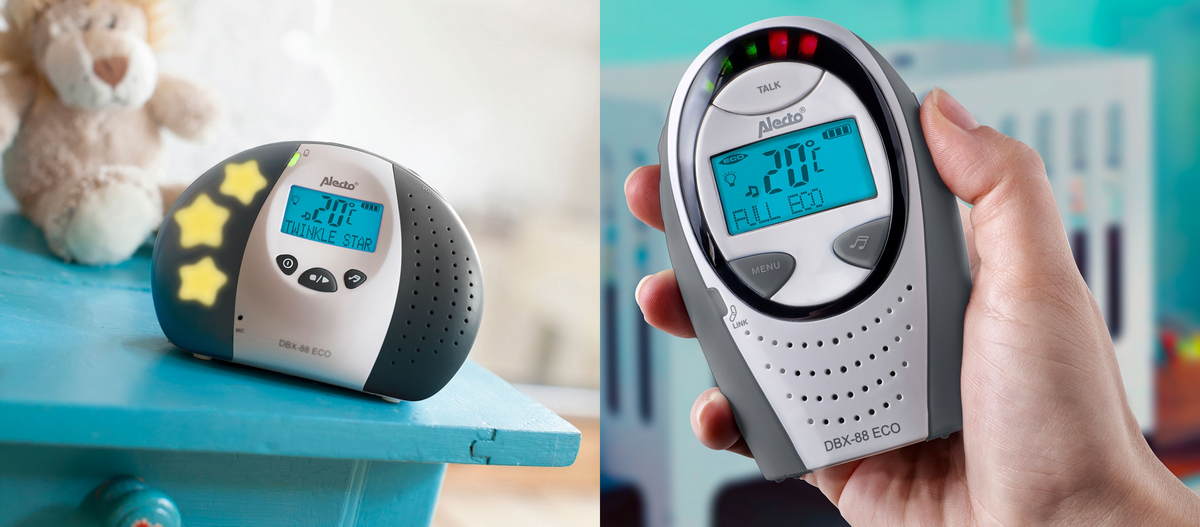 Video & Sound Monitors
These monitors show you exactly how your baby is sleeping. A small camera will be installed in your baby's room and you'll be able to get a clear image along with the voice. Our Alecto Video and Sound Monitors feature a full colour display screen with night vision, pan and tilt camera (manually or operated from the parent unit), temperature display, 2 way communication, lullabies and nature sounds, voice activation, a rechargeable parent unit and an out of range warning.
The difference between our video monitors is the size of the display screen in the parent unit and the manual or operational pan and tilt camera.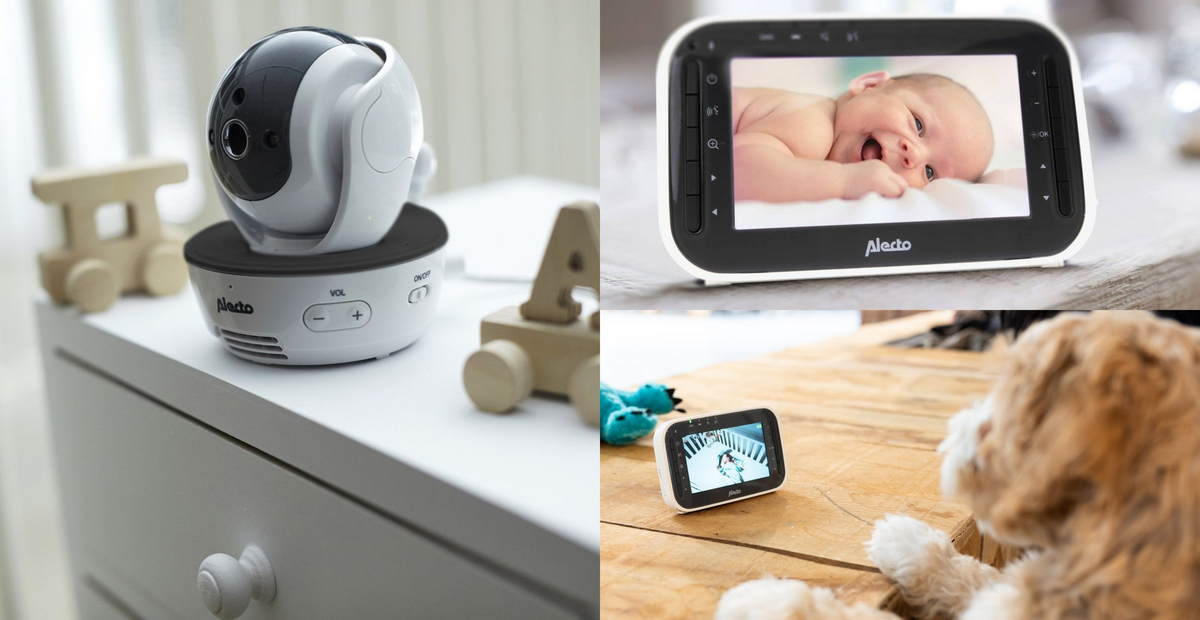 Wireless monitors
Wireless monitors allow you to listen to your baby right from your phone or tablet. Just connect your smart monitor (sound or video) to your WIFI network and monitor your baby through a mobile app, anywhere you have an internet connection. This wireless monitors are compatible with Apple and Android devices. Any sound or motion can be tracked and sent by a push notification on your device.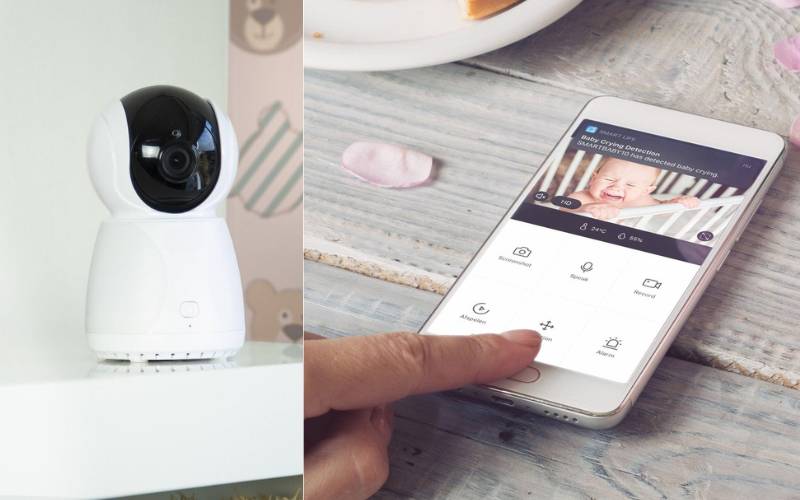 How do I place the baby monitor?
The baby monitor should be placed somewhere safe where little ones cannot reach it (approximately 1m away) to eliminate the risk of them grabbing it and potentially getting themselves hurt or damaging the monitor.

Your baby monitor should be placed on a flat and stable surface without touching other objects, as this can reduce the noise of your little one's crying. Do not place your baby unit next to a window or a busy environment, as this will restrict how much of your baby you can hear.

If you have a video monitor, make sure that the camera is set at the correct angle and that you can actually see your baby. You need to have a full view of your baby to see their movements clearly. Another important thing is to make sure there are no toys, furniture or items blocking the view of your baby.
How long do I keep using a baby monitor?
Our baby monitors are rechargeable meaning that they can be used for hours without the need to charge them again. A great routine to get into can be charging the monitor throughout the day when your baby is awake. This will give you plenty of time to recharge it before your little one naps or sleeps. Our Alecto baby monitors feature an eco-mode meaning that the monitor will be set to stand-by automatically if no sound is detected to save the battery. Thanks to the voice activation feature, the monitor will switch on automatically as soon as sound is detected. It is super important to make sure that your monitor is well charged before using it. The last thing you want is for the monitor to run out of battery during the night.
When do I stop using a baby monitor?
A baby monitor can be used for years. When your baby still wakes up a lot during the night, you should keep your baby monitor on, especially if your baby's room is not too close to yours. Normally, parents stop using their baby monitor when little ones turn 3 however, this doesn't mean you should do the same. It's important that you do what you're comfortable with. Do not stop using the baby monitor just because others tell you that you've been using it for too long. It's important that you're able to sleep comfortably before you remove the monitor. The last thing you want is to be worrying and not getting a good night's sleep.
We really do hope that we answered your questions and made it easier for you to choose the ideal baby monitor! If you still have queries which are still not clear, feel free to comment your questions below or give us a call on 21808333. All our baby monitors are also available at our shop in Zejtun. We will be more than happy to assist you!
Click here to view our selection of Baby Monitors.