Click & Collect
Place your order online, and choose Pickup from Shop at checkout. You have a two-day time window in which to collect your order.
Tiny Star Baby Nest Bamboo Fern & Grey
The Tiny Star Bamboo cocoon for babies is a multifunctional product that facilitates the daily care of a baby. 
BAMBOO BABY COCOON - THE MOST IMPORTANT FUNCTIONS
A cocoon for a newborn, also known as a baby nest, is primarily for SECURING your baby while sleeping, especially between you and yoru partner. The baby lies in a safe zone fenced off by a cocoon, which allows him to sleep well.
A baby cocoon is also a comfortable SWADDLE . Its edges narrow the baby's space, thus giving him a feeling of being wrapped and close - as safe as in his mother's tummy.
The cocoon is perfect as a crib REDUCER . Babies sleeping in a cocoon learn to sleep independently and accept their target bed faster. 
A baby cocoon is a portable cradle that you can take anywhere - to another room, to the terrace, for a family trip, for a longer vacation. Your little one will have a place that he knows and likes. A baby sleeping in a cocoon feels at home, even outside the home.
BABY BAMBOO COCOON
This is a unique combination of fabrics: 100% bamboo and 100% cotton with a waffle structure. Bamboo fabrics are incredibly soft and delicate. Textile experts say that they are the most friendly fabrics for the sensitive skin of young children, especially newborns and infants.
Bamboo fabrics have thermoregulatory properties - they provide the child with thermal comfort, protect against overheating. They absorb UV rays - recommended material for summer and "strong sun."
They are antibacterial and anti-allergic, prevent chafing and skin inflammation.
The outer part of the cocoon is made of Cottonwaffel fabric - breathable and natural - 100% cotton. It absorbs water very well, making it softer and fleshier with each wash.
WHAT MAKES TINY STAR COCOON DIFFERENT
Tiny Star are leading producers of cocoons in Poland. They have been sewing them since 2014 and were the first in Poland to introduce them to the market. Many years of experience, consultations with birthing schools, opinions and suggestions of parents - have contributed to the improvement of their product over the years.
TINY STAR baby cocoons are safe, practical and compliant with applicable standards. See what distinguishes them from others:
ONE-PIECE PRODUCT Our cocoons do not have small, hard, protruding elements that could pose a threat to the baby. It is a one-piece product. All materials are sewn together, the whole product is soft and safe.
WASHING MACHINE Flushing and soaking of nappies - this is a common occurrence in the first months of a baby's life. Everything penetrates deep into the mattress and creates a risk of bacteria, fungi and mold growth. The TINY STAR cocoon has been designed and sewn so that it can be washed entirely in the washing machine. Thanks to this, you can be sure that your baby sleeps on a clean bedding. The use of elastic fillings prevents the cocoon from deforming in the wash. It can also be centrifuged (maximum speed 800 / min). We recommend washing the cocoon regularly.
SIZE ADJUSTMENT Our cocoon grows with your baby! Thanks to the sewn-in string, you can adjust the size of the cocoon to the size of the child. The tighter you pull the string, the cocoon becomes smaller. The outer dimensions of the cocoon are 50x85 cm, and the sleeping area is 30x70 cm. Babies use our cocoons until they are 7-8 months old.
SEWED CIRCUIT We put the safety of babies first, so the bottom of the cocoon (the place where the baby holds the legs) is sewn together. Babies tend to move towards the legs while swinging their legs vigorously. Thanks to the fact that the circumference is sewn, your baby is protected against slipping and sliding, for example under a blanket or duvet. The edges of the cocoon prevent the baby from moving.
BREATHABLE FABRICS cocoons are sewn only from breathable fabrics. They are skin-friendly, made of natural yarns, without polyester admixtures that could create a risk of sweating or overheating. The internal fillings used are antiallergic and filled with air channels, thanks to which the child's skin can breathe.
Bmboo cocoon for babies

Dimensions: external: 80x50cm, internal: 70x30cm (+/- 2cm)
Materials: high-quality fabric 100% bamboo viscose with an original print - registered pattern and cotton with a waffle structure 100% cotton.
Filling: first class, antiallergic, 100% polyester
Washing: entirely in the washing machine, 30 degrees, spinning max 800 rpm
This product qualifies for a free delivery.
This product has FREE delivery across Malta and Gozo.
Stock Position:

In Stock

EAN:

5903089087618

Last Update:

231204-1830-2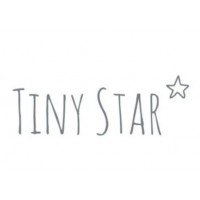 Tiny Star