Click & Collect
Place your order online, and choose Pickup from Shop at checkout. You have a two-day time window in which to collect your order.
Alecto Sound and Video Monitor Colour Display DVM275
Alecto Baby DVM-275 Baby monitor with camera and 5" color screen
Pan-tilt camera

Clear image in the dark

Talk-back function

Rechargeable parent unit with long standby time (up to 9 hours)
The Alecto Baby DVM-275 Baby monitor with camera and 5" color screen provides a safe feeling. Being well aware of what your child is doing, whether it is sleeping or not, is certainly reassuring. This baby monitor is equipped with a parent unit with a clear color screen and two-way sound. Thanks to this baby monitor, you can work in the kitchen with peace of mind while the little one enjoys a wonderful afternoon nap. The baby monitor keeps you well informed when the little one is awake or starts to sleep. If your baby sleeps in a dark room, this baby monitor is of course also perfectly capable of providing you with a clear image, despite the poor lighting.
The pan-tilt camera makes this Alecto Baby DVM-275 baby monitor ideal for following your children in a larger space such as a playroom. The camera can be moved from a distance, so you have a view of all corners of the room. Of course you have good range. Indoors, this is ideally up to 50 meters. This allows you to place this baby monitor almost anywhere in the house.
Put your baby to sleep with the talkback function
It is rare for your baby to sleep through the night. It is more common for them to be startled awake and then need to be lulled back to sleep. It is not always easy to leave everything to let your child fall asleep again. The talk-back function allows you to talk to your baby remotely or sing a lullaby.
Expansion options
This baby monitor comes with one camera. However, it is easy to link with three additional cameras. This is extremely useful if you have several children or want to have a view of several areas, such as the baby and playroom. The Alecto Baby DVM-275 makes it possible for the parent unit to immediately show the image of that specific camera as soon as sound is detected. It is also possible to rotate the images of all linked cameras automatically, so that images from all cameras are shown alternately.
What's in box?
Baby unit

Parent unit with built-in Li-Ion battery

Adapter 2x

Manual NL / EN / DE / FR
This product qualifies for a free delivery.
This product has FREE delivery across Malta and Gozo.
Stock Position:

In Stock

EAN:

8712412583690

Product Code:

DVM-275

Last Update:

20230608/1830/4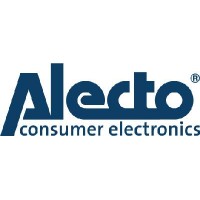 Alecto