Click & Collect
Place your order online, and choose Pickup from Shop at checkout. You have a two-day time window in which to collect your order.
Alecto Sound and Video Monitor Colour Display DVM200MGS
Key features
Talk back function

 . 

Talk back through the parent unit and reassure your child remotely. 

It is no longer necessary to walk to the nursery every time.

Rechargeable parent unit with long stand-by time

 . 

The parent unit is rechargeable 

. 

You can easily take the parent unit with you at home and use it wherever you want, without it having to be continuously connected to power. 

A fully charged battery lasts up to 10 hours.

100% safe and interference-free

 . 

Video and sound signals are encrypted and ensure a 100% secure and interference-free connection. 

Works completely without wifi, internet or app.

Expandable to 4 cameras (DVM200C)

 . 

Ideal for multiple children or if you want to monitor multiple rooms.

Eco mode

 . 

Energy-saving mode so that the baby monitor uses less power.

Room temperature display

 . 

The sensor in the camera indicates how hot/cold it is.

Lullabies

 . 

Equipped with lullabies and soothing sounds, the baby monitor contributes to falling asleep and the regular sleep ritual.
Gives peace and confidence
The baby monitor reassures you and warns you when necessary. You also don't have to look at the screen all the time to see if everything is okay. The screen can be off by default. Only when sound is detected will the screen automatically show an image. The sound sensitivity can be set, so you decide how quickly the screen turns on.
Expandable with multiple cameras
You can easily expand the Alecto Baby DVM200MGS baby monitor with camera to up to 4 cameras (additional camera DVM200C is available separately). The DVM200C offers exactly the same possibilities as the camera of the DVM200MGS . And all cameras can be monitored from that one large screen. Separately or simultaneously via split screen mode. Handy if you want to view your child from different angles or if your child often sleeps in different places. But also if you want to keep an eye on several children or several rooms. When sound is detected at one of the cameras, that image is immediately displayed in full screen.
Remote controllable
You can operate and move the camera remotely via the parent unit. Use the parent unit to optimally position the camera (left-right-top-bottom) and zoom in/out. Very handy with a moving child or when monitoring a larger space. There are also various other functions that can be controlled remotely. Remotely switch on one of the lullabies or natural sounds and watch your child calm down and fall asleep wonderfully. This way you and your child have a quiet evening and night.
Additional functionalities
In addition to the basic functions of a baby monitor with camera, the Alecto DVM200MGS offers much more.
Talk back function . You can also easily talk back to your child via the parent unit. Reassure your child when it cannot sleep or tell it that it is really time to go to sleep. It is not always necessary to walk to the room. This provides more peace and a more relaxed feeling.
Room temperature display with alarm . The sensor in the camera shows on the parent unit how warm/cold it is in the room where the camera is located. The parent unit can also give a warning when a preset temperature limit is reached. Great, that little bit of extra security.
Night vision . The infrared function on the camera ensures that you also see clear images of your child in the dark. Good to know that you always have a clear picture.
Lullabies. This baby monitor has 5 pre-programmed lullabies and 4 soothing sounds that you can turn on and off remotely. The volume is adjustable. A nice part of the sleeping ritual. Sleep carefree and sweet little one.
Successor DVM-200
The DVM200MGS is the successor to the DVM-200GS . Identical in appearance and functionalities, but the technology on the inside has been updated. As a result, the DVM200MGS cannot be used together with the cameras of the DVM-200 version (type DVM-201) , only with the new DVM200C camera .
Technical specifications
Wireless technology: 2.4GHz FHSS

Infrared night vision (range up to 4 meters)

3 inch / 10.9 cm color screen

5 lullabies and 4 soothing sounds

Lithium battery 1,000 mAh / 3.7V

Automatic 'Out of Range' alert

Low battery warning

Baby unit dimensions (hxwxd) 103 x 87 x 105 mm

Parent unit dimensions (hxwxd) 86 x 145 x 27 mm
What's in the box?
Baby Unit - Camera

Parent Unit - Monitor

Wall bracket

Mounting material

Adapter with cord length of 200 cm 2x

Lithium battery

Dutch, French, English and German manual
This product qualifies for a free delivery.
This product has FREE delivery across Malta and Gozo.
Stock Position:

In Stock

EAN:

8711902078197

Product Code:

DVM200MGS

Last Update:

231204-1830-2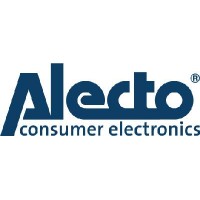 Alecto