Click & Collect
Place your order online, and choose Pickup from Shop at checkout. You have a two-day time window in which to collect your order.
Bebble After Sun Milk 150ml
Special Offer:

FREE 7pc Mini Beach Set when purchasing Bebble's Sun Protection Milk + Bebble's After Sun Milk
Exposure to sun and wind can dry out your little one's skin. Our caring After Sun Milk is the perfect solution: it hydrates, soothes and cools skin that has been exposed to the sun with a combination of menthol, Aloe Vera and Vitamin E. Absorbs quickly, without leaving greasy traces.
Advice
Massage a generous amount onto the whole body. Also suitable for daily use on skin that has a tendency to dry out.
IMPORTANT! Do not expose babies and small children to direct sunlight. Avoid going out in the sun between 10am and 4pm. On summer holidays, be sure to pack light, cotton clothing as well as sun-hats and sunglasses, and make sure your children get plenty of liquids.
Natural Action
Menthol
Menthol oil is derived from the tem and leaves of the mint plant. Mint is widely used in traditional medicine all around the world, and famous for its refreshing effect. Mint oil relieves itches, burns and skin irritations. It helps to restore the skin, and has a cooling effect.
Allantoin
Natural allantoin can be derived from plants (e.g. Comfrey) or animals (most mammals produce allantoin). It is also produced synthetically and is completely safe. It retains the skin's natural moisture, and helps remove dead cells, leaving the skin feeling soft and smooth
Aloe Vera extract
Aloe Vera is widely known to work quickly and effectively in treating burns, safeguard the skin from infections and protect it from soreness and irritation. It is sometimes referred to as "the plant of life" because of its healing qualities. It stimulates cell development, improves the skin's function, and is essential in healing wounds.
Vegetable glycerine
Vegetable glycerine is derived as a by-product of vegetable oils in the production of soap. It is completely harmless for the body, and has a calming and moisturizing effect on the skin. It stimulates skin regeneration, leaving it fresh, soft and smooth.
Vitamin E
Vitamin E is the most effective antioxidant. It helps to strengthen the immune system and is essential in maintaining the elasticity and vitality of the skin. It reduces the harmful effects of the sun and provides additional protection of the skin.
Panthenol
Also known as pro-vitamin B5, D-panthenol gives the skin a soft and smooth appearance. It penetrates the outer skin layer and maintains the skin's natural moisture balance, whilst at the same time stimulating cell growth and regeneration.
Stock:

In Stock

Model:

3800002306844

EAN:

3800002306844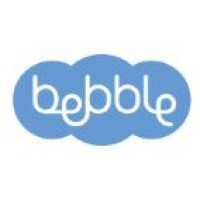 Bebble