Click & Collect
Place your order online, and choose Pickup from Shop at checkout. You have a two-day time window in which to collect your order.
Bebble Shampoo & Shower Gel Watermelon 250ml
Our special formula with vitamins and herbal extracts combines two actions in one fun and fruity product. Mild ingredients gently clean and care for the skin, while added softening components make the hair easier to comb through after washing. Young children adore the juicy watermelon fragrance, and bath-time will become their favourite time of the day.
Our 2in1 Watermelon Shampoo & Shower gel has a fruity watermelon colour and scent.
Vitamin B3
One of the most stable B vitamins, has been purposefully added to our hair-care products. Heat, oxidation and alkali resistant, it plays an important role in people's overall health, and has a positive effect on skin and hair. It helps increase the production of ceramides and fatty acids, which are two key components that contribute to the external protection of the skin. Thus it prevents loss of water and keeps the skin hydrated, perfect for young children and people with dry or sensitive skin. Vitamin B3 also supports better the growth and pigmentation of the hair.
Linden flower extract
The flowers of the linden tree are commonly used for making a delicious and healthy tea. But the extract obtained from linden flower is also especially beneficial for skin and hair. It contains flavonoids, tannins and a-bizabolol essential oil, and we have added it to our products because of its soothing, hydrating and softening properties.
Camomile extract
Camomile extract contains active flavonoid and essential oil compounds, which are particularly beneficial in the care of sensitive skin. It has anti-inflammatory properties and fights free radicals.
Panthenol
Also known as pro-vitamin B5, D-panthenol gives the skin a soft and smooth appearance. It penetrates the outer skin layer and maintains the skin's natural moisture balance, whilst at the same time stimulating cell growth and regeneration.
Stock Position:

In Stock

EAN:

3800002306004

Product Code:

3800002306004

Last Update:

20230608/1830/6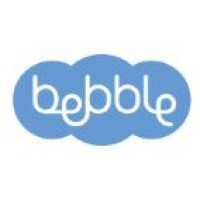 Bebble