Click & Collect
Place your order online, and choose Pickup from Shop at checkout. You have a two-day time window in which to collect your order.
Angelcare Captiva Diaper Disposal System
The Angelcare Nappy Disposal System is a convenient and hygienic way of disposing of dirty nappies. Featuring Air-Seal™ technology designed to keep bad smells at bay, this simple-to-use system makes a happier, more fragrant home. 1 refill cassette is included with the Nappy Disposal System, which is normally enough for up to 1 month of usage.
Air-seal™: The multi-layer film technology in the cassette provides effective odour-barrier, for a more fragrant home
Environmentally Friendly: As not all nappies are wrapped individually, the Angelcare Nappy Disposal System uses up to 4 times less plastic than other systems
Easy-to-use Refill: All nappies in the nappy bin are safely contained and you'll not have to touch or smell them ever again
Up to 28 Days Use: A single cassettes lasts on average up to 28 days! Please note that not all babies are the same and experiences may differ
Hygienic Push & Lock: With the Push & Lock system it's very easy to dispose of a nappy. Just push it through the clamp system and it'll disappear automatically into the multi-layer bag
One-handed operation: So simple to use, with no difficult twisting required, you just need to push the nappy through the clamp system. Which means you'll always have one hand free to look after your baby
Stock:

In Stock

Model:

ANG1000

EAN:

666594203229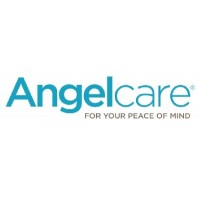 Angelcare