Click & Collect
Place your order online, and choose Pickup from Shop at checkout. You have a two-day time window in which to collect your order.
Alecto Baby Scale With Length Measure (discounted)
NOTE:  This unit is discounted as it is missing the battery compartment cover (pls see images).  This does not effect the unit's functionality.  There is no defect on the unit.
Accurate baby scale for tracking the weight and height baby and toddler
A baby scale must be reliable and accurate, but also easy to use. You want to focus on your child and be able to weigh effortlessly. This scale is made for that:
Weighs within 3 seconds and accurate to five grams
Weighs up to twenty kilos, so also suitable for toddlers
Ruler for digital length measurement
Zero measurement for weighing with a cloth or blanket
Reassuring due to its reliability and high quality; you know for sure that your little one is growing healthily!
In the first 2 years of his or her life, your child grows fast. The Alecto scale is specially made to closely monitor the weight and height of your baby. This baby scale provides a fast and reliable measurement in 3 seconds and measures accurately to five grams!
Extra security
Safety is of course essential with your baby. The Alecto baby scale has a wide and solid base that prevents the scale from sliding. Specially equipped with raised comfortable edges ensure that your baby cannot roll as well. Because not every baby can lie still as easily, this scale is equipped with a stabilization system for weighing mobile babies.
Also for toddlers
Because the weighing platform of this scale, this scale can also be used for toddlers. The scale weighs up to 20 kilograms.
Weight and height
In addition to the weight, it also has an extendable ruler for digitally measuring the height of your child. Both weight and height can be read directly and easily from the illuminated display.
This scale keeps your little one nice and warm
To be able to weigh your child properly, the clothes and diaper have to be taken off. But that is very cold for a newborn baby! And even when your child grows up, it is not ideal to have to weigh naked during the cold months. That is why you can use the 'wrap-around function' with this baby scale. You measure the weight of the wrap and then set the scale back to 0. This way the wrap is not weighed and your child stays nice and warm.
The Alecto BC-55 scale is well thought out and has all kinds of useful functions:
Large clear display
Easy to place anywhere and to take with you, works on batteries (3x AA included)
Automatic switch-off (you don't have to think about that)
What's in the box?
Scale
Battery AA 3x
Universal quick start guide
MISSING BATTERY COMPARTMENT COVER
This product qualifies for a free delivery.
This product has FREE delivery across Malta and Gozo.
Stock Position:

In Stock

EAN:

8712412586356*

Product Code:

BC-55 DISCOUNT

Last Update:

20230608/1830/3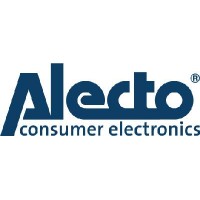 Alecto