Click & Collect
Place your order online, and choose Pickup from Shop at checkout. You have a two-day time window in which to collect your order.
6V Electric Motorcycle Moto Cross Red
This battery operated motorcycle is suitable for every child who enjoys fun and games. The motor has realistic appearance and is driven by kids.
This toy is suitable for children 3 years and up with weight up to 25 kgs.
Set includes:

Battery ride on toy motorcycle;
Charger
This toy is suitable for children 3 years and up with weight up to 25 kgs;
The product can be driven independently by the child;
Battery: 1 pc 6V, 4.5 AH;
Motor: 1 * 25 W
Car speed: 3 km/h.;
Fuse: 1*5A;
Battery charging time: 8-12 hours;
Music, lights;
Auxiliary wheels – for more stability;
The toy is manufactured in accordance with all applicable European safety standards and directives.
This motorcycle may be charged with AC/DC adapter – in: 100-240V,50/60Hz out: 6V DC 500mA (included in set).
Size of toy: 77*38*50 cm

GENERAL INFO ON BATTERY OPERATED CARS:

ALL CAR MODELS ARE NORMALLY DISPLAYED IN OUR SHOP.

DUE TO SPACE CONSTRAINTS, DO CHECK WITH US IF THE MODEL OF YOUR PREFERENCE IS AVAILABLE AND DISPLAYED.

CARS DO NOT COME READY ASSEMBLED. WE WILL ASSEMBLE ON ORDER AND THIS SERVICE IS FREE OF CHARGE.

ORDERS ARE ACCEPTED AGAINST DEPOSIT AND PICKUP MAY BE ARRANGED FOR A LATER DATE.

PICKUP FROM SHOP IS HIGHLY RECOMMENDED.

PICKUP CAN BE MADE WITHIN 3 WORKING DAYS FROM ORDER.

ELECTRONICS ARE COVERED BY A 2 YEAR GUARANTEE AGAINST MANUFACTURING DEFECTS.
BATTERY AND CHARGER ARE COVERED FOR 6 MONTHS

PLEASE CONTACT US ON 21808333 IF YOU NEED ANY FURTHER INFO.
This product qualifies for a free delivery.
This product has FREE delivery across Malta and Gozo.
Stock Position:

In Stock

EAN:

3800931050030

LSU:

20230130-1445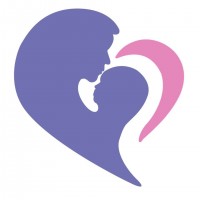 -